I have made/ tried so many different lotion recipes, but when I made this one a few years ago, it's the only one I make and use. It actually moisturizes your skin and gives it a nice glow! I do not use it on my face. See my DIY facial cream recipe.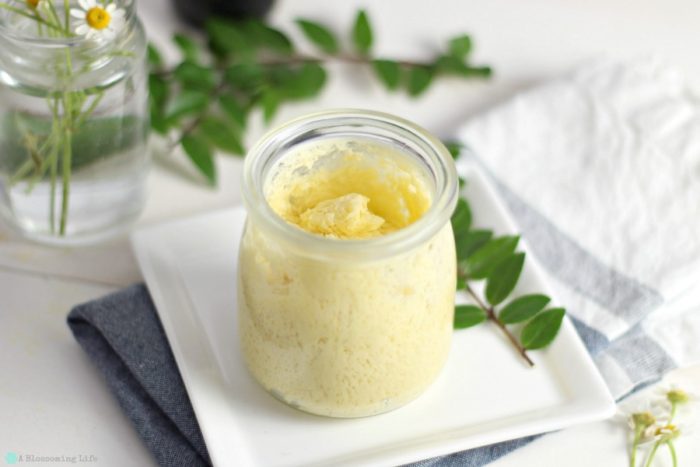 Ingredients:
1 C. Shea butter softened
1 C. Pure coconut oil
1/3 C. arrowroot powder (results in moist glowing skin w/o an oily residue)
1 Dropper (about 25 drops) beard oil
Essential oils:  5 Drops Joy / 10 drops Lavender / 10 drops Frankincense / 10 drops Patchouli
Directions:
Place all ingredients in stand mixer or larger bowl.
Beat until soft peaks form.
Transfer to glass storage container.  Wide mouth 8oz jars. They are easy to get your fingers in the jar.
These also make amazing gifts!