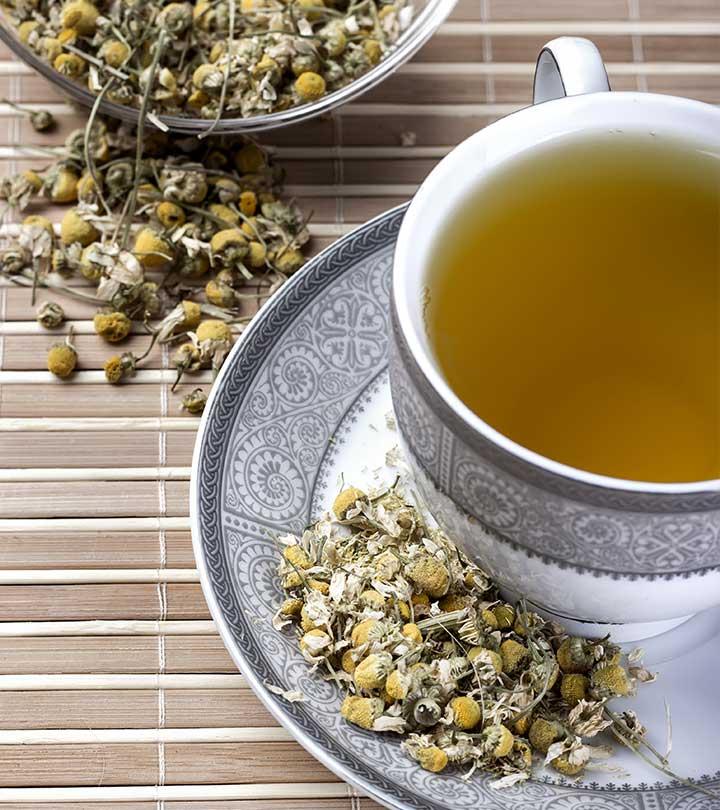 Chamomile is one of the most ancient medicinal herbs known to mankind. There are two common varieties: German Chamomile and Roman Chamomile.
Roman Chamomile has a light, fresh apple fragrance, and German Chamomile smells more like sweet straw.
Both are low-growing aromatic herbs cultivated for their essential oils and for use in teas, cosmetics and medicine.  It is one of the oldest, most widely used and well documented medicinal plants in the world.
The dried flowers of chamomile contain many terpenoids and flavonoids contributing to its medicinal properties.
Terpenoids are the most numerous and structurally diverse natural products found in many plants. The broad range of the biological properties of terpenoids include: cancer chemopreventive effects, antimicrobial, antifungal, antiviral, antihyperglycemic, anti-inflammatory, and antiparasitic activities. Terpenes are also presented as skin penetration enhancers and agents involved in the prevention and therapy of several inflammatory diseases.
Among the many benefits attributed to flavonoids, they reduce risk of cancer, heart disease, asthma, and stroke. They may play a special role in protecting the brain. Flavonoids, like other antioxidants, do their work in the body by corralling cell-damaging free radicals and metallic ions.
Both German and Roman chamomile are used for: Soothing skin, inflammation, fevers, aid nervous and digestive systems, induce perspiration to flush out toxins, allergens and infections. Both are pain relieving, antibiotic, anti-bacterial.
Specific chemical properties:
German Chamomile:
Contains chamazulene, giving the oil its deep blue color, and anti-inflammatory and infection fighting properties
Maintains normal skin; calms dry, irritated or flaky skin conditions like eczema, psoriasis, or dermatitis; promotes healing and regeneration of damaged skin tissue
Stimulates liver, kidneys and gall bladder to improve digestion, remove toxins and infections
Calms mind and body for menstrual and menopausal problems, including PMS
Roman Chamomile:
Contains high level of esters, has a yellow-pale blue color, and is anti-spasmodic, anti-fungal and highly calming
Provides restful sleep, relief from sore muscles, arthritis, headaches and migraines
Effective at calming irritation, rage, mood swings. For children, it's useful for teething, colic, and temper tantrums
Chamomile tea helps:
* calm the nervous system at bedtime
* aids the stomach by relaxing the muscle lining of the digestive track
* moisturizes and adds antioxidants to skin
* sooth the pain of the sunburn
* help sooth mouth ulcers, canker sores, or irritated gums
* reduce the appearance of scarring from acne using a chamomile tea compress
* its calming affect and it's ability to reduce pain, help teething babies.
This is a great recipe for a chamomile tincture for adults and children.